What's the real deal with the Android 2.2 Froyo OS and the original Droid? Verizon has issued a statement saying that the owners of the Droid will also get the Android 2.2 update, devoid of one crucial feature – the Wi-Fi hotspot. This has come as a crushing blow to many, because the ability to turn your phone into a powerful 3G Wi-Fi hotspot and browse the web on your laptop, is one of the high-points of the Froyo update.
Well, you may have even accepted this as a sad truth had Verizon not come out with an addendum stating that the Droid does not have adequate 'hardware' capabilities to support the Mobile hotspot function. But then what's wrong with that?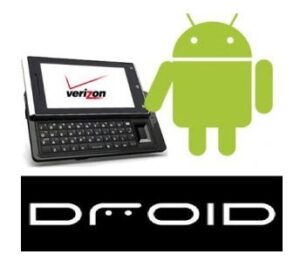 Lots really, because a quick comparison between the Droid and the Droid X (a smartphone which will utilize the mobile wi-fi hotspot feature) reveals that the Droid has the Wi-Fi receiver, transmitter, 3G chipset and CPU to support this feature too! So, the Droid is in no way fitted with inferior hardware.
There are several examples provided by Droid owners about how they have used the Droid for Wi-Fi tethering even before the Froyo was available, that is on Android 2.1. Though the phone operating system had to be slightly modified, to enable this function it works and there is proof. You can even get support for multiple devices and encryption!
So, is it because modifying the software is not 'official' by any means, that Verizon has falsely put the blame on the Droid hardware? Or is it the fact that they want to sell more units of the upcoming Droid 2? It is difficult to imagine that it would be the latter, because surely a carrier is not interested in selling phones.
You might also like:
An Essential Guide to Protecting Your Computer System